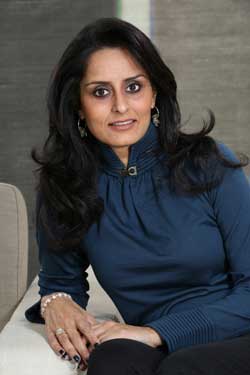 SHALINI NOPANY (b. New Delhi) is a photographer known for both black and white and color images of people and places. Her work has been exhibited in galleries in Paris, London, Hong Kong, and Miami, Florida. Nopany has studied with several different teachers and attended numerous workshops in Kolkata and London. Among the photographers she admires are Henri Cartier Bresson, Gary Winograd and Sabastiao Salgado, among others.
Although Nopany has mostly focused her lens on subjects in India but as she travels extensively, she has expanded her horizons. Her photographs, which radiate with a woman's sensibility, freeze a moment in time that captures emotions and actions. Her themes have included motion, emotion, and people's activities in different settings. The artist insists on museum quality standards for the longevity of her large and small format prints, some of which are mounted on aluminum.
Nopany descends from an important business family and is herself the Managing Director of SIL Investments, a director of New India Retail & Marketing and the Vice President of the Institute of Fine Arts in Modi, Nagar, India. She holds a Bachelor's Degree in commerce from Lady Siri Ram College, New Delhi and a Master's Degree in business from the University of Pittsburgh, USA. Her interest in history and architecture led her to restore a seventy-five year old Bengali mansion in Kolkata for adaptive reuse as a high end fashion boutique called 85Lansdowne.
Despite her many business pursuits and charities, and the raising of two children, Nopany has increasingly devoted herself to her career as a photographer. Her travels and her diverse activities lead to new photographic subjects for the delectation of her collectors and the continuing development of her career.